Myths from the Margins - Saturday 9th July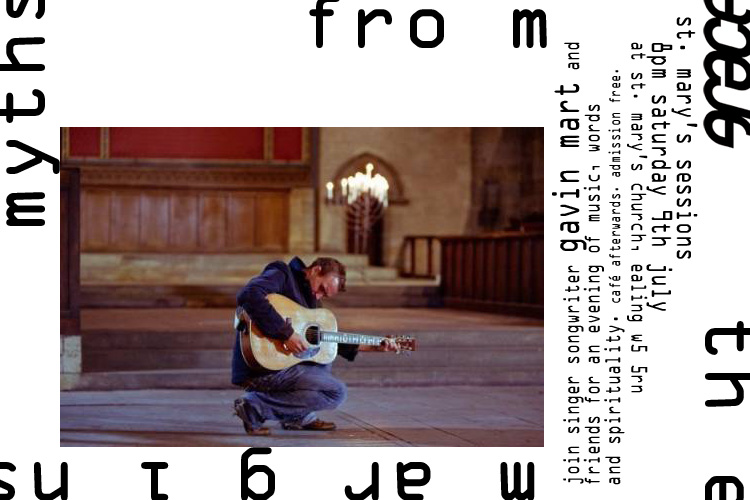 In which singer songwriter Gavin Mart and musical friends share some of their tales with us and experiences of spirituality through their music. Gavin is based in Llandudno in north Wales, where he runs an award-winning social enterprise in a brewery!
---
Grace barbecue - Saturday 11th June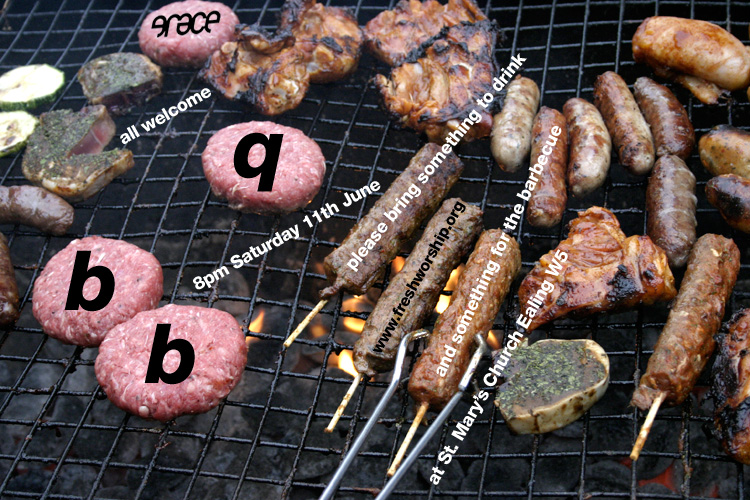 All welcome to the Grace barbecue - bring a bottle and something to cook on the barbecue. It will be helpful if you can let us know that you're coming via info@freshworship.org, so we have some idea of numbers.
---
Landmarks - Saturday 14th May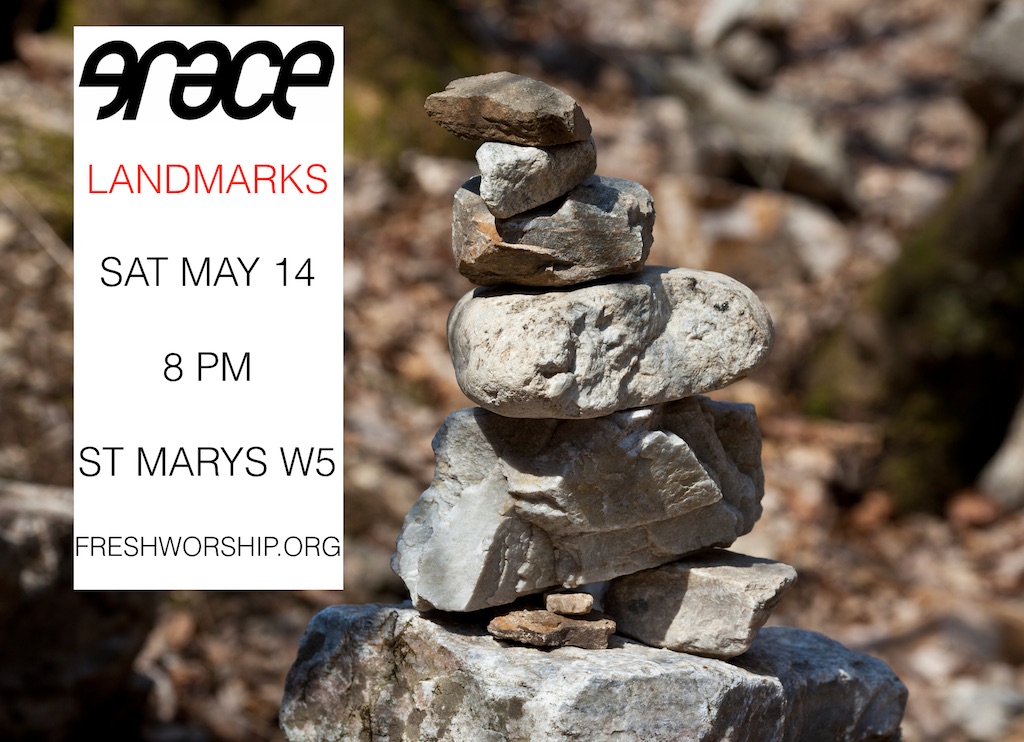 Come and join us at Grace as we celebrate the gift of the Spirit at Pentecost.
---
Lighting-up Time - Saturday 9th April
What makes you 'light up' in spontaneous worship? How do our lives and actions 'light up' God? Who's lighting who? Let your little light shine at Grace - all welcome. This is a cafe format service so drinkable contributions will be appreciated to assist us in lighting up.